Vision
Our vision: to become a leading, preferred and reputable contractor in designing, constructing and commissioning commercial, public and industrial buildings, infrastructure, power and water plants for development projects, in Saudi Arabia and other parts of the Middle East.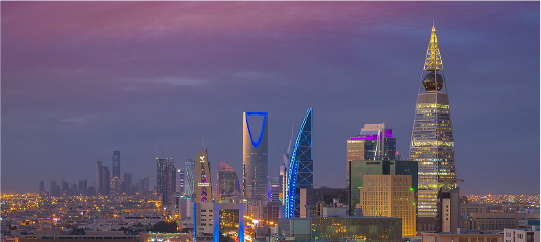 Goals
Our goals for achieving this vision are based on:
Our past performance and reputation of providing high quality services during the past 14 years.
Our established and maintained construction industry benchmarks and quality management system showing our commitment for quality and innovative value engineering solutions.
Strong, trustworthy and harmonious relationship between our clients, subcontractors and employees based on the highest standards of professionalism, qualifications, integrity, trust and confidence.
Our working environment of highly motivated staff built on teamwork and cooperation among the various divisions and departments of the organization under one "STS" banner.
OUR VALUES
We are customer oriented and exceed customer expectations.
We are innovative, encourage learning and are committed to excellence.
We are pro-active with clients, consultants and subcontractors.
Leadership, empowerment, teamwork and accountability.
We pursue the highest standards of professionalism and integrity.
We seek to improve continuously.
We seek win-win solutions.
We will provide the highest possible return to our owners.
OUR MISSION
To sustain growth in the construction industry, by providing the highest quality, delivering on time and within budget, and to exceed customers satisfaction.
Pursuant to this Mission:
We listen carefully to our clients to make sure we understand and deliver what they need.
We exceed client expectation by providing quality service, on time at the best price.
We look for innovative, results driven solutions and are totally committed to excellence.
We will continue to create a partnership between our employees, managers and owners focused on executing our projects on time, under budget and within quality requirements.
We will continue to attract and develop an international team of professionals of distinctive competence and highly skilled and trained staff who will ensure the delivery of quality services.
We will nurture and sustain a culture that rewards professionalism, creativity and excellence.
We will invest in modern equipment and machinery and secure ISO 9002 certification.
We will perform this in the most efficient and productive manner in order to generate a reasonable return to our owners and ourselves.