Closed Joint Stock Company
Al Taafuf is a well established construction company in the Kingdom of Saudi Arabia since 1993 formally known as Saudi Trading and Services International Company Ltd (STS). Started as a specialized Electromechanical contracting company and subsequently grew as a general contractor capable of executing large size buildings, infrastructure, piping, instrumentation, automation and control projects on both local and foreign markets.
Realizing the potential for growth in the construction industry a strategic move for expanding the construction business has to be done, as two new owners with wide experience in engineering and contracting agreed with the owners of Saudi Trading and Services to transfer the entire management, employees and resources to Al Taafuf Company. The logo "STS" was also transferred to Al Taafuf and officially registered with the Ministry of Trade and Industry
In 2019, Al Taafuf has been converted to a Closed Joint Stock Company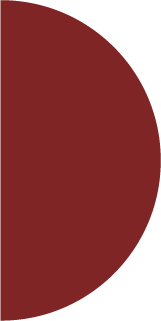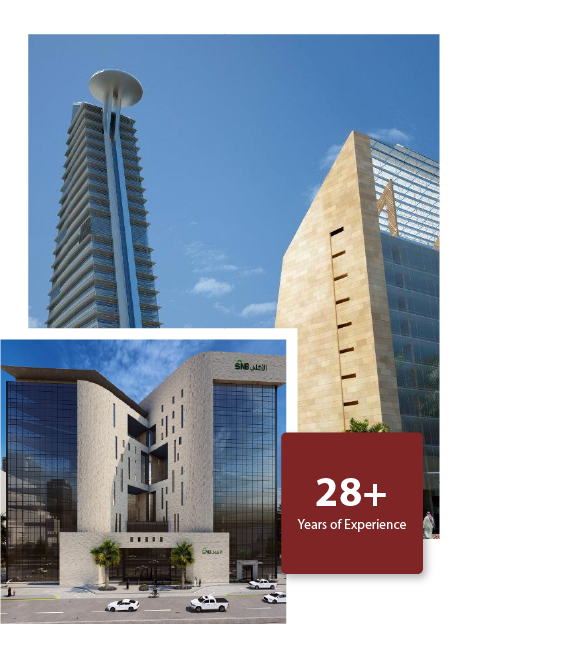 QUALITY
Al Taafuf (STS) had been certified as an ISO 9001:2000 since it started by committing to a simple and clear policy:
"TO DELIVER PRODUCTS AND SERVICES TO ALL CUSTOMERS, WHICH FULLY SATISFY OR EXCEED THEIR NEEDS AND ARE PERCERCEIVED AS EXCELLENT VALUE".
Al Taafuf (STS) construction process and project execution process are controlled through a computerized on-line Quality Management System(QMS). QMS requires that each project has its own specific quality plans in both narrative and matrix forms. These unique quality plans are supported by client approved Inspection and Test Plans identify all the Witness and Hold Points of the construction processes and record participation responsibilities for every test and inspection.
Al Taafuf's Total Quality Management approach has made STS one of the market leaders in construction quality management.
SAFETY
Al Taafuf hold the safety of all personals over the constructions areas as one its highest responsibility, and follow these fundamental:
Safety of employees is of paramount importance.
Safety will take precedence over all other considerations.
Saudi Arabian Standards Organization(SASO) shall be complied with.
All managers, supervisors and employees will be involved in the implementation of the safety procedures.
Al Taafuf will stop at nothing to ensure that adequate staff, funds and materials is there to meet these requirements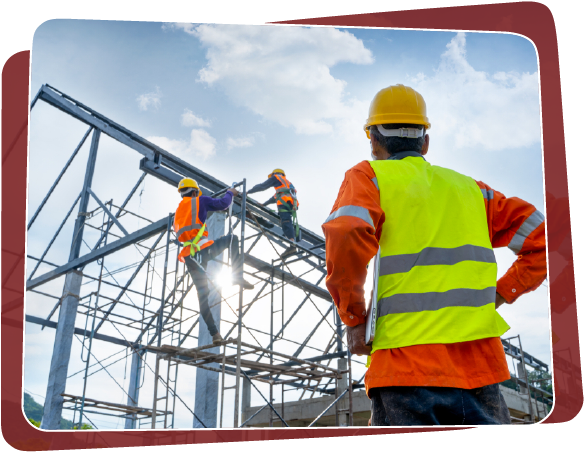 OUR ACHIEVEMENTS
Through the years, STS has successfully completed major landmark projects in the Kingdom of Saudi Arabia and abroad:
From the beginning STS had the chance to position itself as one of the pioneers in the market not only in the local market but it reached the neighboring markets, And STS had to leave its own fingerprint in some of the most outstanding landmarks such as:
Hospitals
Office Buildings
Residential High Rise Towers
Commercial Centers & Office Space
Hotels & Resorts
Schools
Industrial
Infrastructure & Power Plants For Housing Development
Water Treatment Plants
Dubai Airport Expansion Project
Dubai Motor City
Movenpick Hotel, Sanna, Yemen
Masdar Institute of Technology, Masdar City, Abu Dhabi
Uhm Al Quawain General Hospital
Ajman General Hospital, Ajman, UAE
3 Schools in Abu Dhabi